Headmaster's Welcome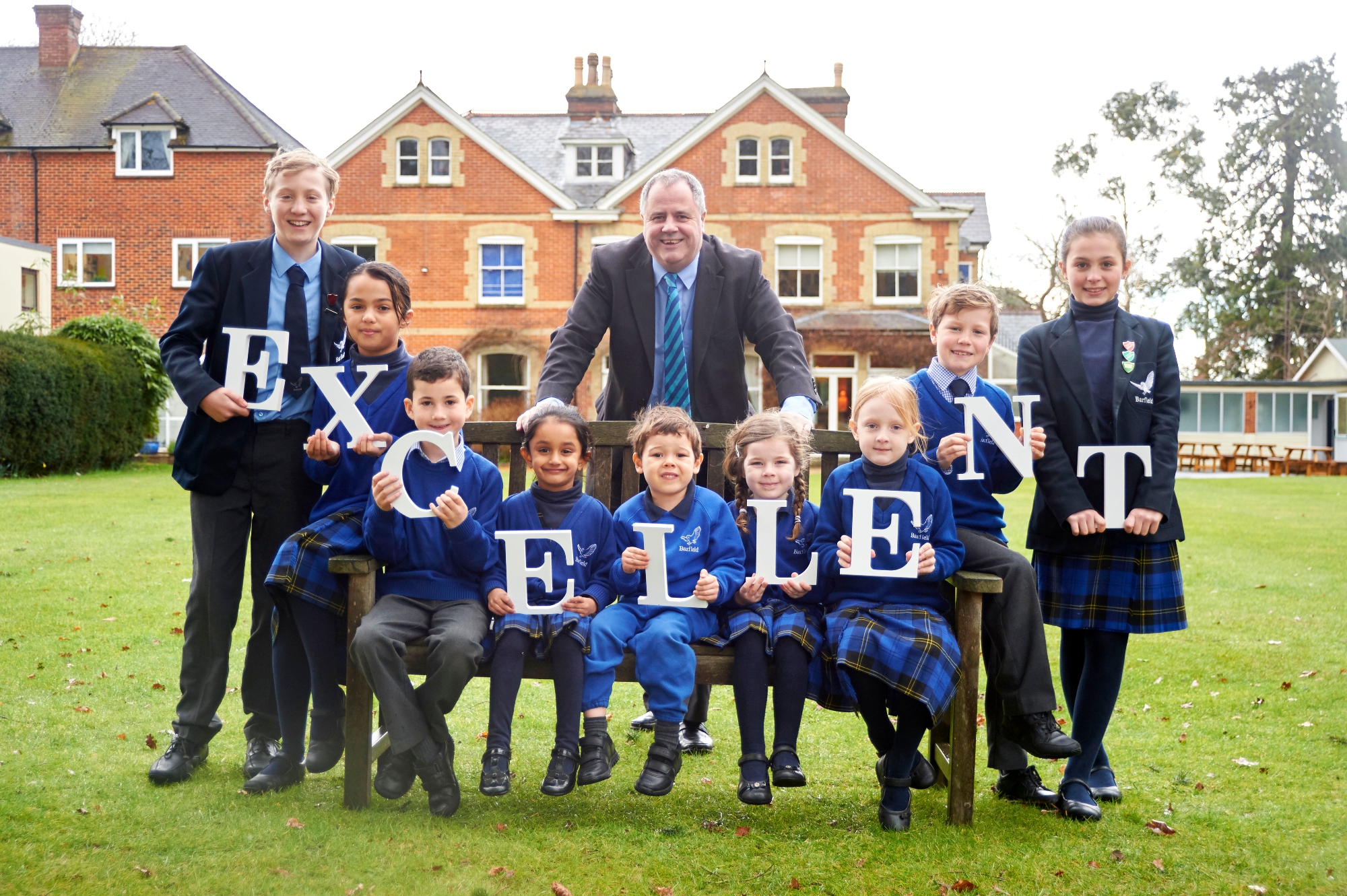 There is something magical about Barfield which sets it apart, and it is not just the exceptional teaching and the beautiful surroundings. Here, children feel safe and confident enough to be themselves, take risks and discover what excites and inspires them.
Situated in 12 acres of beautiful grounds just outside the market town of Farnham, we offer a complete educational experience for children from 2-13 years of age. High quality teaching, using both traditional and innovative methods and small class sizes enables children to fulfil their potential.
We pride ourselves on having the perfect blend which combines the highest of expectations, excellent academic teaching and learning, and outstanding pastoral care, thereby ensuring that children develop and flourish.
Barfield pupils are confident, happy children who bound into school with excitement. Every day is an adventure, and not just for the pupils, but for staff as well.
Children move on from Barfield to their Senior Schools as independent learners with a strong sense of social responsibility, equipped with all the skills required for life-long learning, but best of all, they leave with very happy memories. I would be delighted to welcome you to Barfield School, a place whose magic has to be experienced in person.
James Reid
Headmaster
In February 2016 we were inspected by the Independent Schools Inspectorate. I am delighted that we were awarded "Excellent" in all of the eight assessment areas.
On Monday 4th November, Mr Andrew Boyle will be taking over as Headmaster, with Mr Reid remaining at Barfield School as Senior Master.
Mr Boyle is currently the Deputy Head (Pastoral) at Chandlings School, near Oxford, which, like Barfield, is a member of the Cothill Trust, and IAPS.
Mr Boyle is very excited to be joining such an excellent school and hopes to meet lots of the Barfield community during a number of planned visits this half of term. Please do stop and introduce yourself if you see him in and around school. He is also looking forward to meeting lots of prospective pupils and parents at the scheduled Open Morning in the coming weeks.