Owlets
Owlets is the first stage of the Nursery, for children aged 2-3 years. It is a bright and stimulating environment designed to encourage all the seven areas of your child's development in the Early Years Foundation Stage.
The classroom contains a wide range of resources to encourage your child's development, through exploration, investigation, questioning and play using all their senses.
There is free access from the activity room to an enclosed garden, with an array of equipment and the children are encouraged to use the outdoor area as often as possible.
We also make weekly visits to the school library and swim in the school's own indoor swimming pool once every half term in order to build up the children's confidence for the following year in Owls when they will swim once a week.
The children have weekly Music lessons with our specialist music teacher and Forest Schools and Cookery sessions once a fortnight.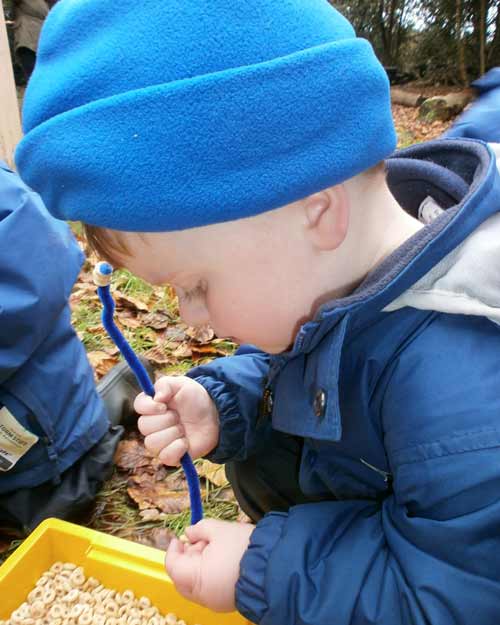 Over the course of the year we cover several age-appropriate topics including Colours, Minibeasts and Nursery Rhymes and the children are also full of their own ideas and interests that we incorporate into our planning of activities. The children benefit from the popular outing to Birdworld during the summer term and throughout the year the children are involved in fun events across the school.
The children have regular contact with the older children in the EYFS, especially during the summer term, to ensure a smooth transition to Owls.